An affordable glide computer?
Two Open Source projects make it possible!
SteFly offers ready to use 7″ and 5,7″ devices with perfectly sunlight readable displays. OpenVario can be used with the integrated electronical variometer or with an external variometer.
Main Features:
Linux operating system
XCSoar as navigation software
Latest generation pressure sensors
Sunlight readable displays
User input with rotary module or remote stick
File transfer via USB stick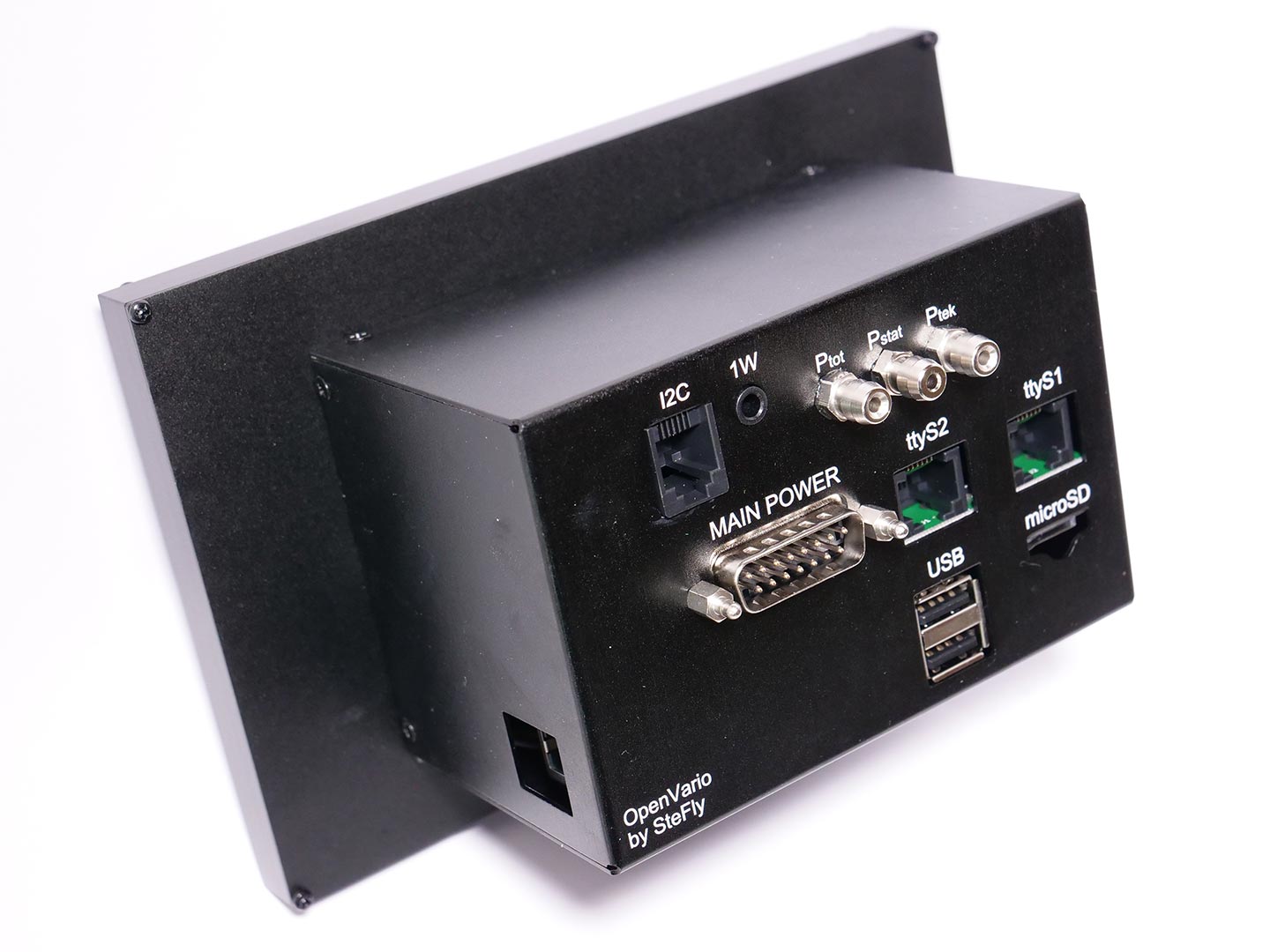 Interfaces
2 x serial port on RJ45 with IGC pinout
2 x serial port on D-Sub 15
2 x USB
1 x Micro SD (4GB included)
4 x GPIO
3,5mm female connector for temperature sensor
Audio out for variometer
All you need – and to be prepared for the future as well!
You have the choice between two display sizes: the smaller 5,7 " screen, which fits in nearly every glider instrument panel, 
or the larger 7″ screen to have more space for XC soar moving map and your personalized information boxes.
SteFly remote stick
Ergonomic shape combined with leather and carbon fiber
The Remote Stick is a very ergonomical method for controlling the OpenVario glide computer in flight. With one joystick and four buttons you can reach every setting or menu quickly and intuitively. To get more information about the airspace structure or for moving turnpoints in an assigned area task, we implemented a mouse feature.
SteFly Remote Stick:

The human-machine interface specially designed for pilots
Navigation joystick with center push button (arrow keys and return)
3 buttons (ESC, Menu, Function)
PTT button for radio
Vario – speed to fly switch (for the integrated vario or an external vario)
USB interface
Open Source Arduino code for updating and customisation
4 different options for common stick tube diameters:  18,2 mm, 19.3 mm, 20.1 mm and 24.3 mm (others on request)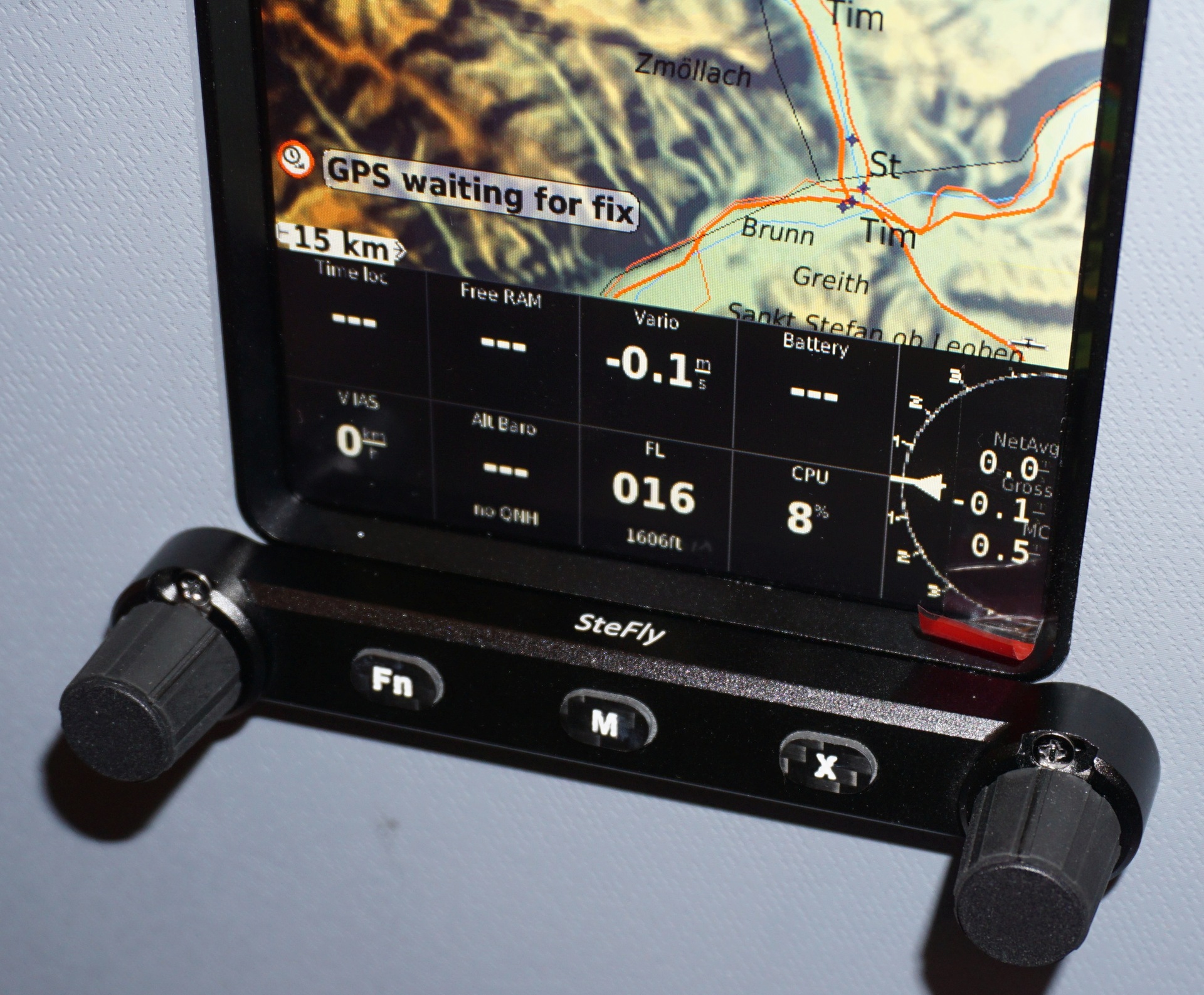 SteFly Rotary Module
Great haptic feedback of two rotary encoders
SteFly Rotary Module is another alternative to operate XCSoar intuitively. It includes the same functions as the Remote Stick, even a mouse feature may be implemented. Especially for selecting and scrolling through a waypoint or nearest airpoports list, the rotary encoders are a comfortable and time-saving feature.
The Rotary Module fits for both display sizes and is fixed by the two lower screws of the OpenVario device. A special cut-out is not necessary any more. For detailed dimensions, have a look at this drawing.
Both input devices (Control Stick and Rotary Module) can be combined for an optimal operation experience.
Please note that there are only two USB ports on the backside of SteFly OpenVario. We recommend to plug in an external USB hub in one of the ports in case you want to install e.g. two input devices and an extended USB port for data transfer in your panel.